Our responsibility
Our responsibility
At Blueprint Medicines, we believe that when we work together, the impact of our collective efforts can make a profound difference for patients, our employees and the communities where we live and work. We're grounded in integrity, we lead with our core values and we're inspired to make the world a better place.
Review our 2021 Corporate Responsibility Report, with in-depth summaries of our Environmental, Social, and Governance practices including Sustainability Accounting Standards Board performance metrics, to learn more about our long-standing commitment to good corporate citizenship.
Patients and families
We believe patients deserve treatment advances that go beyond incremental progress, and we're dedicated to advancing science and delivering new medicines with the goal of improving and extending patients' lives. To help patients and their families, we support:
A patient council to help us incorporate the patient voice throughout the drug development process

The creation and distribution of patient education programs and resources that drive awareness and learning of cancer and rare disease

The work of patient advocacy organizations and their ability to impact communities globally

Access to our marketed therapies in the U.S., as well as support through the treatment journey, via our patient assistance program YourBlueprint™

Access to our investigational therapies through our global early access programs
Photo: R.T., living with gastrointestinal stromal tumor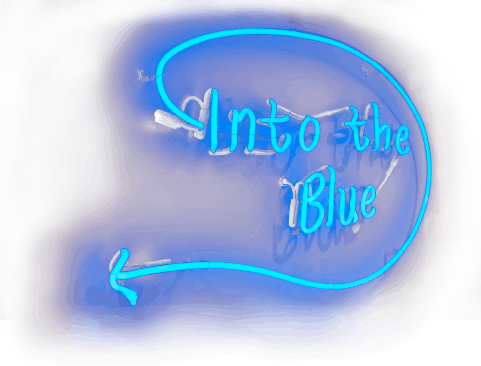 Our employees - "The Blue Crew"
Our culture of transparency, curiosity and diversity empowers us to draw upon a wide range of backgrounds and perspectives to build a conscientious team dynamic. Every day, our teams commit to approach one another with respect and trust: a simple promise that fosters an inclusive and collaborative spirit. We're cultivating the Blue Crew community to be their best and do their best work.
We support:
Tools and resources to help employees prioritize health, financial and overall wellbeing, including a Work Well Program focused on finding harmony between work and life, and a robust benefits package to empower employees with choice to help meet their individual needs

A culture of integrity with a comprehensive Compliance and Ethics Program that includes required training for all employees

Efforts to advance equity, diversity and inclusion, both at Blueprint Medicines and beyond. Through our Equity, Diversity and Inclusion Committee, we seek to spark dialogue, broaden perspective, strengthen connection and elicit action

Storytelling events to inspire and gain a greater understanding of one another on various topics, such as celebrating innovation and the impact of systemic racism

Social activities coordinated by our employee-led Fun Team, including team-building exercises, Family Game Nights and more

Learning and development activities for employees at all levels, including our Mentor Program and career development programs for women and emerging leaders
At Blueprint Medicines, we've been committed to equity, diversity and inclusion (ED&I) since our company's inception in 2011.
Our communities
We care deeply about the communities in which we live and work, and we strive to make a profound impact where it matters most. We believe it's our duty to uphold this belief, not only as a corporate citizen, but also as individuals.
We support:
Partnerships with organizations who are advancing opportunities in STEM education for underserved populations, including with Life Science Cares' Project Onramp

Programs to enhance diversity in the biopharmaceutical industry, such as Catalyst, a networking series featuring women in chemistry that was developed with the American Chemical Society

Blueprint Medicines Fellowship Program for high-potential university graduates

Company-wide community service opportunities, including an annual Employee Service Day coordinated by our Core Values Team

Educational seminars and campaigns for employees about sustainability best practices coordinated by our Green Team

Commuter benefits, including bike-to-work and public transportation subsidies to help reduce carbon emissions

Waste reduction programs, including composting and recycling efforts