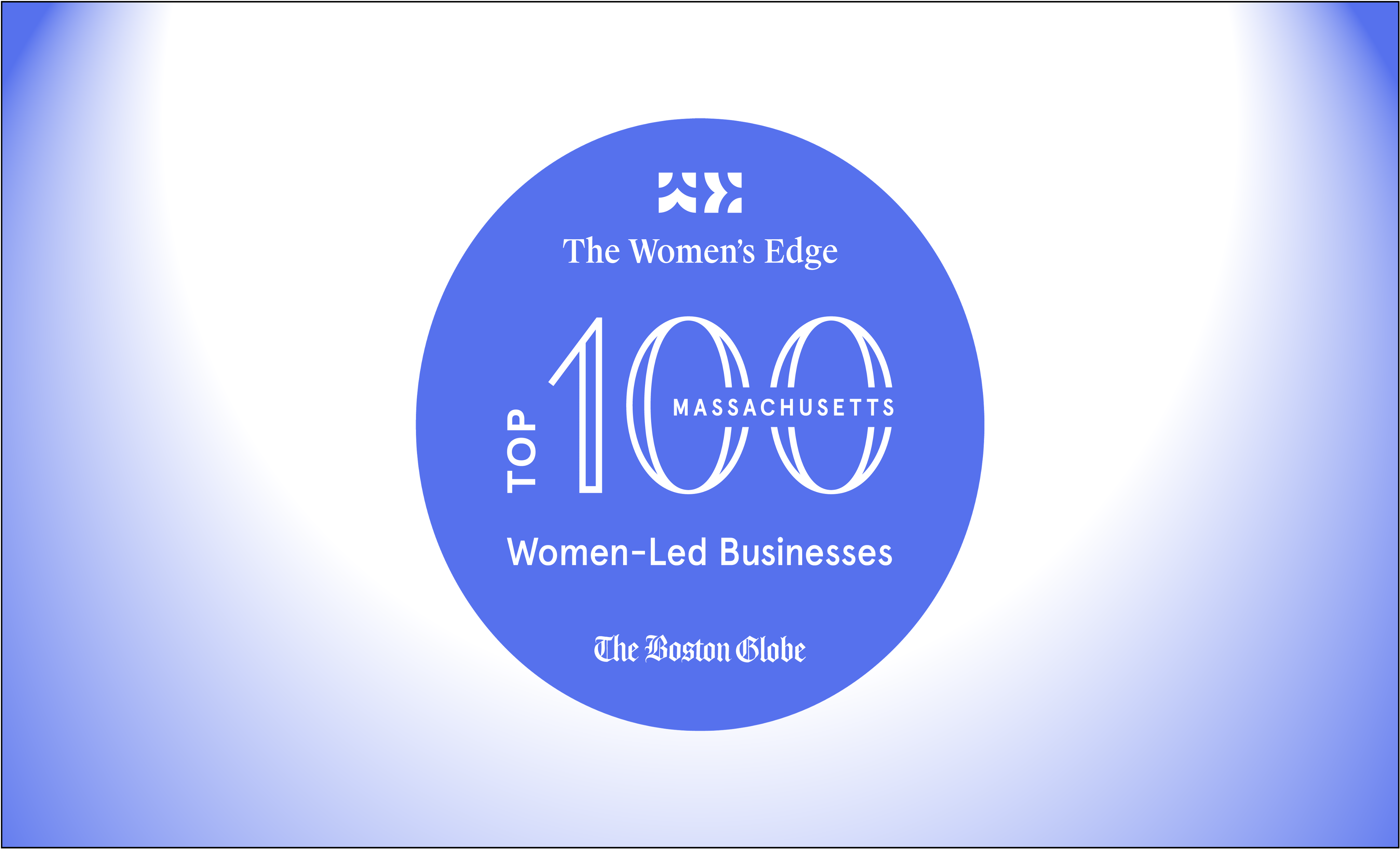 The Women's Edge, a non-profit dedicated to advancing women in leadership, and the Boston Globe Magazine have named Blueprint Medicines one of the Top 100 Women-Led Businesses in Massachusetts for 2023.
The honor is a reflection of Blueprint Medicines' research innovations in the rare disease sector and groundbreaking work in equity, diversity and inclusion (ED&I), underpinned by a sustained focus in advancing female representation.
"It's an honor for Blueprint to be named a Top Women-Led Business in Massachusetts. This recognition wouldn't be possible without the Blue Crew's unwavering dedication to advancing our science and commitment to ED&I, for which I am truly grateful. As I have held multiple leadership positions at Blueprint and now serve as CEO, I'm encouraged by the incredible growth we've achieved over the years and what our future may bring," says Kate Haviland, Chief Executive Officer of Blueprint Medicines.
In addition to our groundbreaking research to help people live longer and healthier lives, this recognition highlights Blueprint's commitment to ED&I company-wide initiatives. ED&I has been a focus area for Blueprint since our founding in 2011, with our earliest efforts primarily centered around gender equity. In 2016, less than 45% of Blueprint's employees were female. With a strong conviction to close our gender gap and elevate diverse leadership, today we have reached more than 55% female representation across the company and an Executive Team comprised of 50% women, including our Chief Executive Officer and Chief Operating Officer. And as of this year, 50% of the directors on our Board are diverse by gender or race/ethnicity. This work was done with intentionality to develop and invest in female talent within Blueprint, and to inspire positive change in addressing gender disparities that historically exist within our industry.
Beyond these efforts, we're dedicated to creating a culture that fosters equity and inclusion in multiple ways, including mental health benefits, remote and hybrid work options, structured mentorship for all employees, and advocation for issues regarding employees' diverse identities and experiences. We've also introduced lifestyle benefits aimed at creating more balance professionally, mentally and emotionally, such as wellness and productivity coaches, therapists, fitness reimbursement and more.
The final ranked list for the top 100 women-led companies was announced during the 2023 Top 100 Awards Breakfast on November 3 at the Boston Marriott Copley Place. The list is also published in the November 5 Women & Power issue of the Boston Globe Magazine.
More posts and webinars