We are a precision therapy company striving to improve human health.
We develop transformational medicines rooted in our leading expertise in protein kinases, which are proven drivers of disease.
Early-generation kinase medicines are limited by poor selectivity, off-target effects and the emergence of resistance.
Our founding scientists envisioned a new generation of highly selective kinase medicines that could prolong lives, improve quality of life and prevent disease recurrences, with more potent target inhibition, fewer off-target effects and opportunities for therapeutic combinations.
They worked to build a scalable platform that could yield multiple selective kinase medicines for a wide range of diseases, bringing this innovation to as many patients as possible.
A look inside our labs
Our scientists merge expertise in bioinformatics and structural and cell biology, world-class drug design capabilities and a proprietary library of novel compounds to create a new discovery paradigm. This unique approach enables us to rapidly identify compelling disease targets and design highly selective kinase medicines.
The result is a robust and diverse portfolio of clinical- and research-stage programs targeting genomically defined cancers, rare diseases and cancer immunotherapy. With a steadfast commitment to scientific excellence and to patients, we aim to rapidly and unequivocally change the face of medicine.
Meet our Scientists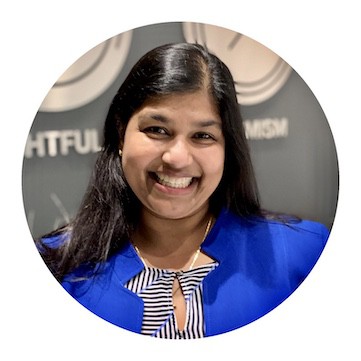 Dilinie P. Fernando: Scientist II, Medicinal Chemistry
My path
I earned a B.S. in Chemistry from North Dakota State and a M.S. in Organic Chemistry from Washington State University.
My experience
My desire to bring transformative medicines to patients led me to Blueprint Medicines. Prior to joining Blueprint, I worked on kinase inhibitors for the treatment of amyotrophic lateral sclerosis (ALS) and irritable bowel syndrome (IBS) at Amgen Discovery Cambridge and at Pfizer Global Research in Groton, where my efforts contributed to multiple clinical drug candidates. This experience is helping me bring new clinical candidates to patients in need at Blueprint.
My biggest achievement
My career started at Abbott (now Abbvie) in North Chicago, working on process research for clinical candidates from gram to multi kilogram scale. It was my good fortune to have worked in the only operational pilot plant owned by large pharma in the US. One of my most impactful contributions was the design and execution of a novel route to a Phase 2 clinical compound at Abbott. I performed the catalyst screen and route optimization for the first large scale coupling of an unsymmetrical urea to an aryl halide utilizing palladium catalyzed cross-coupling on pilot plant scale (64Kg scale).
My recent scientific publications
"Discovery of PF-06835919: A Potent Inhibitor of Ketohexokinase (KHK) for the Treatment of Metabolic Disorders Driven by the Overconsumption of Fructose," published in the Journal of Medicinal Chemistry in 2020
"Optimizing the Benefit/Risk of Acetyl-CoA Carboxylase Inhibitors through Liver Targeting," published in the Journal of Medicinal Chemistry in 2020
"Discovery and Preclinical Characterization of 6-Chloro-5-[4-(1-hydroxycyclobutyl)phenyl]-1H-indole-3-carboxylic Acid (PF-06409577), a Direct Activator of Adenosine Monophosphate-activated Protein Kinase (AMPK), for the Potential Treatment of Diabetic Nephropathy," published in the Journal of Medicinal Chemistry in 2016
"Route Selection and Optimization in the Synthesis of Two Imidazopyridine Inhibitors of DGAT-2," published in Organic Process Research & Development in 2018
"Discovery and in Vitro Optimization of 3-Sulfamoylbenzamides as ROMK Inhibitors," published in ACS Medicinal Chemistry Letters in 2018
See Dilinie's other publications
My Blueprint Medicines
Blueprint's excellence in the precision oncology space targeting kinases was the primary driver, but seeing the beautiful lab space during my first visit to Blueprint was the deal-closer. I love the Blueprint vibe, culture and vision as small teams take on big dreams to serve patients with unmet medical needs.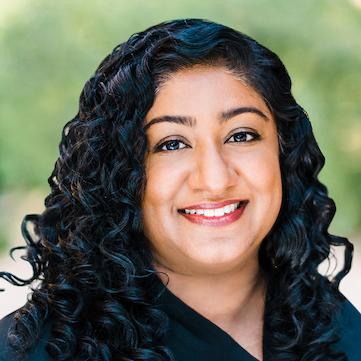 Leni S. Jacob: Scientist II
My path
I earned a B.S. in Microbiology from the University of Texas at Austin and a Ph.D. in Genetics & Development from the University of Texas Southwestern Medical Center. I also completed postdoctoral fellowships focusing on metastasis and RNA biology.
My experience
After my undergraduate education, I took a job sequencing DNA for the Human Genome Project, which sparked my interest in research. Through my graduate school and postdoctoral training, I learned I wanted to work on cancer research that had a real impact for patients.
My biggest achievement
During my postdoctoral training, I was able to show that cancer cells don't need mutations to gain the ability to metastasize. Cancer cells frequently accumulate additional mutations; however, even without permanent changes to their DNA, they can gain the ability to move to another foreign part of the body, evade the immune system and start to form a new tumor. This finding highlighted the importance of expanding our search from genetic alterations to epigenetic and gene expression changes when looking for potential drug targets.
My recent scientific publications
"Non-coding RNA networks in cancer," published in Nature Reviews Cancer in 2018
"Carcinoma-astrocyte gap junctions promote brain metastasis by cGAMP transfer," published in Nature in 2016
"Metastatic Competence Can Emerge with Selection of Preexisting Oncogenic Alleles without a Need of New Mutations," published in Cancer Research in 2015
See Leni's other publications
My Blueprint Medicines
I wanted the research I do to make a difference in patients' lives, and I knew the innovative and rigorous science at Blueprint Medicines would give me that opportunity.
"We're entering a new era of precision medicine… we can now rapidly and reproducibly design potent and selective kinase medicines for previously undruggable as well as newly discovered drivers of disease. Combined with recent advances in molecular profiling, we believe these next-generation kinase medicines can quickly achieve clinical proof-of-concept and, ultimately, transform patient care."
Fouad Namouni, M.D., President, Research & Development
Scientific Advisory Board
Giulio Draetta, M.D., Ph.D.
Director, Institute for Applied Cancer Science at MD Anderson Cancer Center, and Professor of Molecular and Cellular Oncology
Brian Druker, M.D.*
Director, Oregon Health & Science University Knight Cancer Institute, and JELD-WEN Chair of Leukemia Research
Carlos Garcia-Echeverria, Ph.D.
Global Head of Research Platforms, Sanofi
Scott Lowe, Ph.D.*
Member, Cancer Biology and Genetics Program at Memorial Sloan Kettering Institute Cancer Center, and Chair, Geoffrey Beene Cancer Research Center
Nick Lydon, Ph.D.*
Founder, Granite Biopharma LLC
Charles L. Sawyers, M.D.*
Director, Human Oncology and Pathogenesis Program at Memorial Sloan-Kettering Cancer Center