At Blueprint Medicines, we believe diversity is a core strength of our business.  By drawing upon a range of backgrounds, experiences and perspectives, we strengthen our ability to solve intractable problems and create novel medicines for patients in need.  Through these efforts, we recognize that female underrepresentation is a well-known challenge in the life sciences industry, and at Blueprint, we're focused on making important strides in this area.
Leading with our core values allows us to cultivate a dynamic culture and an inclusive workforce – and one with strong female representation.  Over 55% of our employees and over 60% of managerial positions are comprised of women, and four of our nine executive leadership team members are women.  Through initiatives like our Mentor Program, Women's Leadership Circle and Learning & Development coaching sessions, we're committed to supporting our employees – the "Blue Crew" – and providing opportunities for career growth.  Through representation, diverse leadership also empowers future generations of innovators by enabling them to see themselves in positions of power.
Outside our walls, we recognize the value of diversity in driving innovation in the broader life sciences industry.  We believe companies with diverse leadership are best positioned to fuel scientific and business innovation.  We've made a concerted effort to empower female and other diverse leaders to not only propel our business forward but also project their leadership across the industry.  Currently, six of our senior female leaders serve on Boards of Directors for public companies or leading industry non-profit organizations.  Several of these women participated in Women in Bio's Boardroom Ready Program, which is designed to elevate female participation on corporate boards in the life sciences industry.  In addition, they and many of our other leaders maintain a passion for mentoring, both within our organization and outside of Blueprint.
We're proud to see them convey their leadership across the industry, as we aim to empower the Blue Crew to unlock their own growth and harness the power of opportunities around them.  Personally, I'm thrilled to see the impact these brilliant and talented women are making, as well as the example they set for other women in the biopharmaceutical field.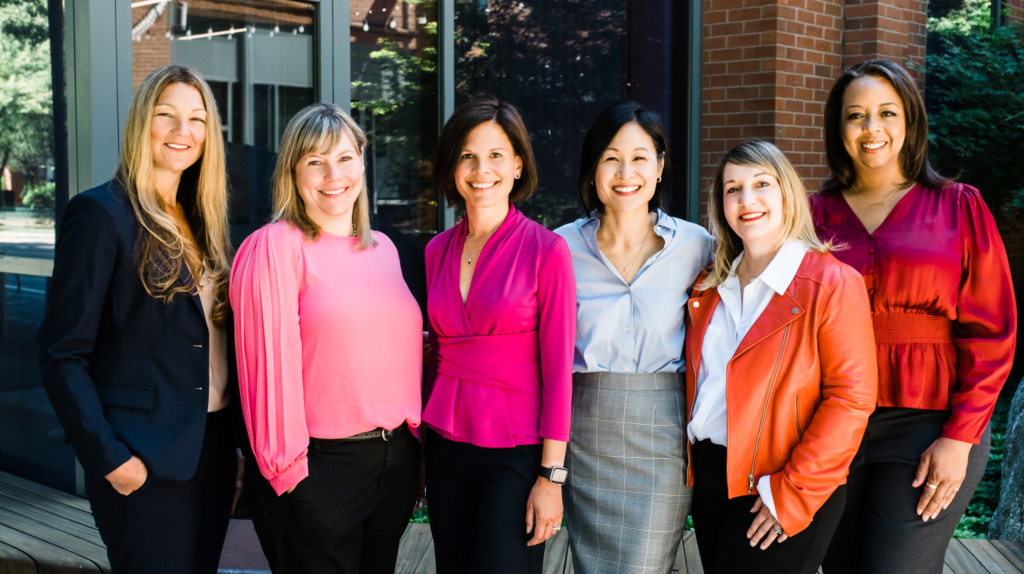 Pictured from left to right:
Debbie Durso-Bumpus

, Chief People Officer
Member of the Board of Directors for Massachusetts Biotechnology Education Foundation

Kate Haviland

, Chief Operating Officer
Member of the Board of Directors for Fulcrum Therapeutics

Christina Rossi

, Chief Commercial Officer
Member of the Board of Directors for Xilio Therapeutics

Philina Lee, Ph.D.

, Senior Vice President, Portfolio Strategy
Member of the Board of Directors for Fusion Pharmaceuticals

Lauren Barnes

, Senior Vice President, Market Access
Member of the Board of Directors for Ascelia Pharma AB and Chair of the Board of Directors for Cancer Support Community

Tracey McCain

, Chief Legal & Compliance Officer
Member of the Board of Directors for Kiniksa Pharmaceuticals and Board of Trustees for Dana-Farber Cancer Institute
More posts and webinars