Receiving a timely diagnosis is difficult for many patients living with a rare disease. These challenges are particularly significant for systemic mastocytosis (SM), a rare disorder driven primarily by the KIT D816V mutation. Due to a range of symptoms associated with SM, patients may visit a number of specialists before being diagnosed, and diagnostic delays can last up to seven years.1 In addition, Blueprint Medicines estimates that as many as one-third of SM patients may be currently undiagnosed, and many others are misdiagnosed.2
We frequently hear stories from those living with SM about the challenges they faced during their diagnostic journeys. Kristine's* experience particularly stands out; she lived with symptoms like flushing, hives, abdominal pain and anaphylaxis as far back as she can remember, and in her 30s, she began experiencing unexplained anaphylaxis on a weekly basis and became unable to pinpoint triggers of these reactions. She never knew when something she ate might cause a reaction, and she feared going to sleep, as her anaphylaxis almost always occurred during the night. Eventually, she found an allergy/immunology specialist with experience treating SM, who ultimately confirmed her diagnosis. What strikes me most is, she calls it a life-changing experience to finally have a name for the mysterious disease she had been living with for so long.
For patients presenting with signs and symptoms of SM, expert guidelines recommend using a high-sensitivity, blood-based assay that can detect the KIT D816V mutation as one of an array of tests needed to diagnose SM, including a bone marrow biopsy and serum tryptase testing. Data presented by Blueprint Medicines at the 2020 American Society of Hematology Annual Meeting showed a high-sensitivity test identified the KIT D816V mutation in 95% of patients diagnosed with SM. In contrast, next-generation sequencing, a commonly used and less sensitive test, identified the KIT D816V mutation in only 28% of the same patients. These results highlight the importance of a highly sensitive, blood-based assay as a non-invasive diagnostic tool for SM. Blueprint Medicines maintains a list of commercial labs that it is aware offer high-sensitivity KIT D816V testing on UncoverKIT.com.
Access to High-Sensitivity KIT D816V Testing for Eligible U.S. Patients Nationwide
To help patients overcome diagnostic challenges, Blueprint Medicines has partnered with Labcorp to provide access to no-charge** biomarker testing for U.S. adults suspected of having SM. We developed this first-of-its-kind, KIT D816V sponsored testing program based on input from physicians specializing in SM management and patient advocacy leaders. The program utilizes a high-sensitivity test to detect a KIT D816V mutation from a whole blood or bone marrow specimen. The test – called a digital polymerase chain reaction (dPCR) assay – enables a 0.03% lower limit of detection for the KIT D816V mutation.
Through this program, healthcare providers can order the test for eligible adults who meet certain pre-specified clinical criteria suggestive of SM. Participants may visit one of the roughly 2,000 Labcorp patient service centers across the U.S. to provide a blood sample. Test results are shared with the healthcare provider and the patient through Labcorp's online portal. If the test is positive, the healthcare provider can pursue additional steps, including additional testing, required to confirm an SM diagnosis. While Blueprint Medicines provides financial support for this program, the tests and services are performed by independent third parties.
We're proud to support access to KIT D816V testing as part of our ongoing efforts to advance care for patients with SM and help people work with their doctors to make informed decisions about their health, including treatment and clinical trial options. We believe that increased testing, combined with disease education and additional community support, will help more people receive timely diagnoses and ultimately, improve patient outcomes.
Healthcare professionals can click here to learn more about this biomarker testing program.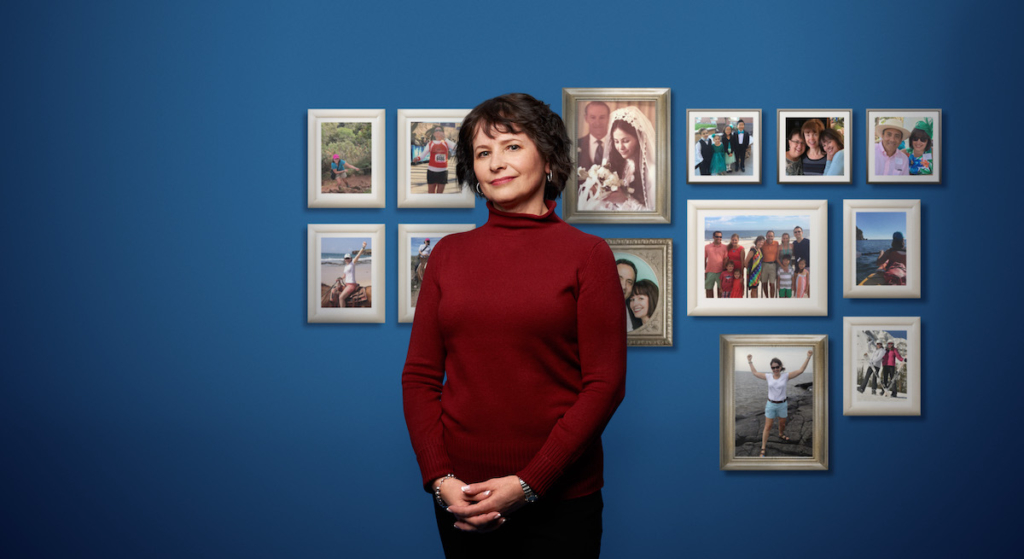 *Kristine is compensated by Blueprint Medicines for sharing her experience living with SM through Blueprint's SM Ambassador program.
**The KIT D816V test will be provided at no-charge to patients, healthcare providers and payers through this program. Excludes office visit, sample collection for tests not associated with this program and any other related costs to patients. Labcorp will not bill the eligible patient's insurance for KIT D816V test, however, Labcorp will bill selected payer(s) for other testing services ordered.
References
1) Jennings SV, et al. Patient Perceptions in Mast Cell Disorders. Immunol Allergy Clin of North Am. 2018; 38(3): 505-525.
2) Estimates extrapolated from U.S. claims data and market research analyses.
More posts and webinars